The IPO calendar is packed with 19 new offerings set to launch in what may become the busiest week of 2021. However, some analysts suspect that a number of obstacles could prevent this record high from taking place. In the previous week, half of the 13 new IPOs ended up listing trade value below their issue prices. The delta variant of COVID-19 is also causing concern for investors. As the uptick in COVID-19 cases threatens economic recovery across the globe, stock market indexes reported significant dips. In one day, the Dow Jones Industrial Average saw a 2.2% decrease, the S&P 500 dipped by 1.9%, and the Nasdaq composite fell by 1.7%. Travel-related companies, such as airlines and hotels, took the biggest hits, as investors seemed to anticipate the possibility of travel restrictions returning.
What Industries are Making Their IPOs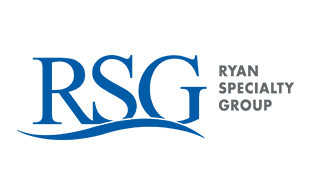 Industry-wise, the companies expected to make their initial public offering cover a broad range of sectors, including an insurance brokerage, several software companies, a healthy beverage maker, a legal services provider, and even a boutique fitness franchise. The largest anticipated launch is insurance brokerage Ryan Specialty Group, which handles hard-to-place risks for retail insurance brokers. The company hopes to raise as much as $1.4 billion, which would give them a $6.1 billion valuation.
Second on the list, water infrastructure company Core & Main is also expected to loom large with revenue goals of $802.7 million and a $5.2 billion valuation. Top players in the third, fourth, and fifth ranking are all software companies. Paycor HCM, offering human capital management software, plans to raise up to $388.5 million. VTEX, which helps retailers build e-commerce businesses, is aiming for $235.9 million. Learning management company—Instructure Holdings—targets a top number of $262.5 million.
QSBS is a Reliable Investment during Unpredictable Year
The U.S. Stock Exchange has experienced an exciting and unpredictable year, and the twists and turns are not likely to cease anytime soon. Amid the uncertainties, reliable financial benefits are difficult to come by, but wise investors know where to look. One such benefit is the federal tax exemption for qualified small business stock (QSBS). If businesses meet the official small business criteria, their stock can be sold without incurring capital gains tax, meaning maximum profit for investors.
Visit QSBSExpert.com to learn how to identify QSBS opportunities.
This article does not constitute legal or tax advice. Please consult with your legal or tax advisor with respect to your particular circumstance.